Discover Our Recent Clients & the Projects We
Completed
Spartanburg Regional
---
- Performed final clean on newly constructed doctor's office. - Performed carpet extraction and dehumidification on flooded doctor's office. - Performed final clean and exterior window clean for 30,000 SF Simpsonville expansion
---
Reliant Realty Services, LLC
---
- Performed emergency property clean on apartment complex for HUD certification.
- Performed complete property clean and glass-shard removal for thirty - one unit apartment complex for HUD
---
Spartanburg High School
---
- Cleaned over 280,000 SF of Roof on One hundred and Fifty Million Dollar New Spartanburg High School Project.
---
Chapman Cultural Center
---
Performed all janitorial services for 87,000 square feet cultural facility. Facility included art studio, three hundred seat theater, and multiple dance studios.
---
Macedonia Baptist Church
---
Macedonia Baptist Church 30,000 SF Gymnasium and Vistor Center addition. VIew Video Testimonial!
---
Northside Medical Group
---
Performed 10,000 SF Final Construction Clean for Northside Medical Group, general contractor Creative Builders.
---
Hodge & Langley
---
- Cleaned 6,000 SF public law office to proactively address Covid-19 epidemic
- Interior & Exterior Repaint
---
Cyclebar
---
Performed 5,000 SF final clean on new construction for Harper General Contractors.
---
Clement Storage
---
Completed Painting and Janitorial work at Clement Storage.
---
McCraken Middle School, Spartanburg School District 7
---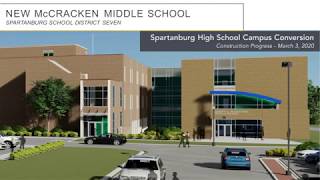 Conducted Covid Sanitation for over 100,000 SF and refinishing of floors for over 20,000 SF for new middle school after flood damaged building days before school to begin.
---
Wendell Jones Nationwide
---
- Applied Metallic Epoxy system to exposed concrete. - Patched ceiling drywall after large roof leak. - Repaired leaking tar roof.
---
Victoria Gardens
---
BEFORE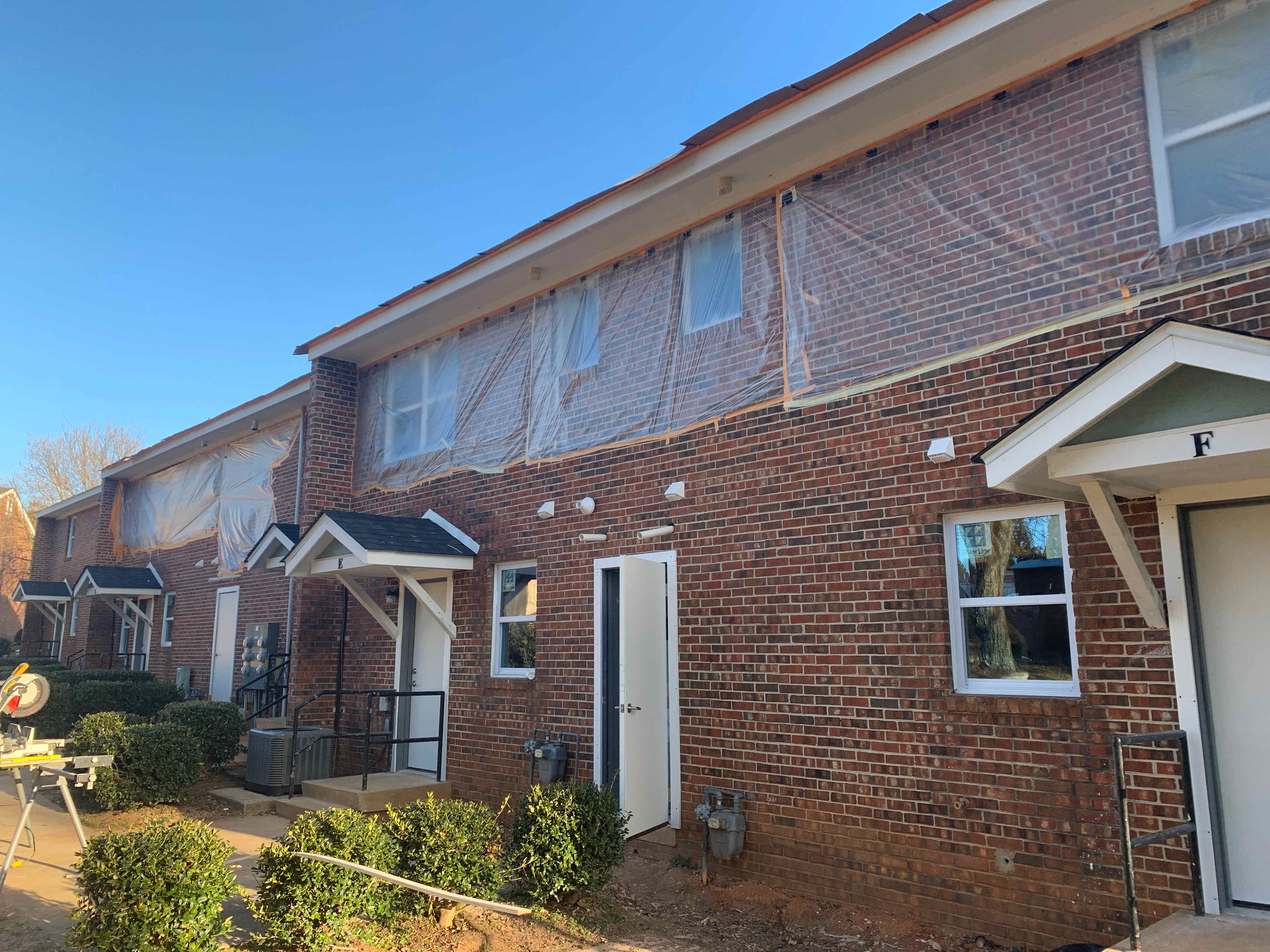 ---
Haynesworth Federal Courthouse
---
Haynesworth Federal Courthouse Lead abatement project. Performed Lead Abatement and repaint on 134 windows at Haynesworth Federal Courthouse in Greenville, South Carolina
---
---